Photoshop for Photographers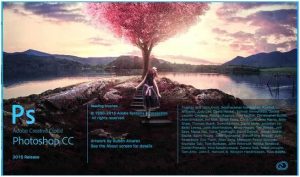 with
Mitch Stringer
Photoshop for Photographers Workshop: April 21st & 22nd Now accepting enrollment –
SOLD OUT
As I am constantly receiving requests I anticipate running more workshops throughout the winter/Spring & summer and early fall. If you would like me to work with a group session please contact me to discuss potential dates. mitch@mitchstringer.ca
Please contact me if you wish to be placed on a cancellation list or if you wish to be contacted for the next seminar that I arrange 2018
Cheers
This 2 day comprehensive seminar will introduce you to:
1. introduction to many of the tools needed for everyday image manipulation
2. use of layers for image control
3. introduction to layer masks
4. image sharpening considerations
This course is meant to improve first and foremost, your understanding of Photoshop. It is my intent to have you run through many of the most commonly used functions in detail with enough time to experience, review and truly understand the topics being discussed.
The 'Photoshop for Photographers' seminar will run for two days: 9:00am – 3:00pm. (1/2 hour lunch break).
I anticipate running more workshops in the summer and early fall. If you would like me to work with a group session please contact me to discuss potential dates.
Please contact me if you wish to be placed on a cancellation list or if you wish to be contacted for the next seminar that I arrange 2017
Cheers